If any of you were watching, Carrie Underwood hosted the CMAs this year. She pulled out 11 glamorous looks
.
Here are my favorites: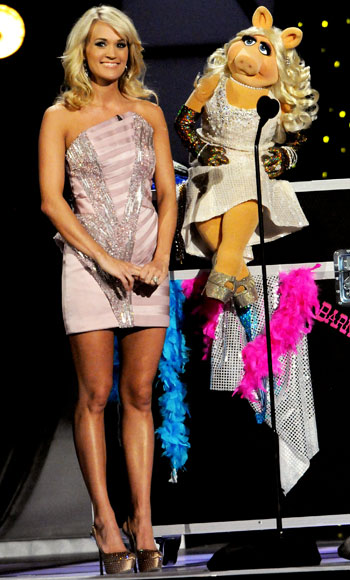 I love this strapless, baby pink, sparkly dress. Its neckline is very unique, and if you look closely, the pattern has a different design.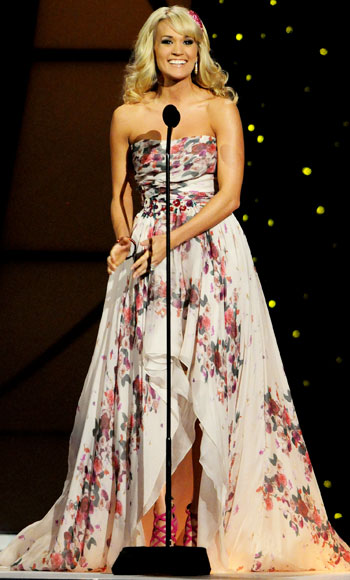 I think dresses like these can only be pulled off in a specific way. I think she looks great! I like how the front doesn't ride up too much. The pattern is also super adorable.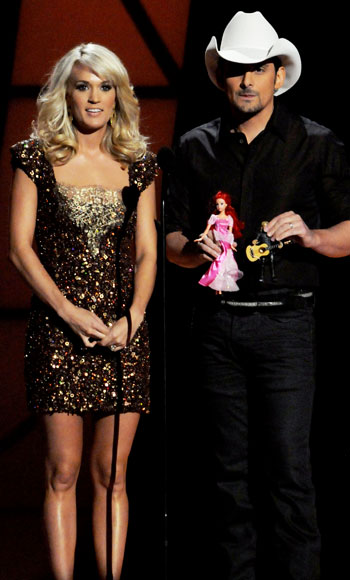 Carrie mixes up a version of the sparkly mini. This dress consists of bronze, and gold sparkles. The shoulders are a new touch, and she wears it well.
Who do you think stood out fashion wise? Please leave comments and requests below.
XOXO Charlotte!