Looking for that perfect coat? One that offers warmth and doesn't compromise for style?! Look at these for some inspiration: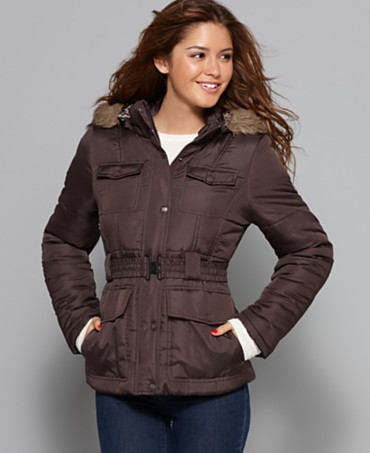 Macy's Dollhouse Coat: It's on extreme sale for $14.99!! I love this style because it offers everything: the perfect puff, a cinching-waist, fur hood, and secret warmth! Brown compliments this style so well, but it is also available in black or white.
Target's Fur Bomber: For $49.99, you get the ultimate deal- successfully staying warm, while staying in style. This bomber is lined with adorable and cozy fur. It also has cute detailing and zipper pockets! It's available in brown, grey, or black.
Forever 21's Perfect Peacoat: For $27.80, you're getting a great deal! This wool coat looks sophisticated, while totally easy to pull off! With a waist-belt, you'll never look boxy, and the cute buttons add bling!
What's your favorite? What's most practical for where you live? Please leave requests below.
XO Charlotte