I'll be doing a series for Fall called: Fall Fads. First off is, boots! Hope you enjoy<3
Riding Boots
These types of boots are great for fall! Ones that are brownish, and looked distressed or have buckles are perfect! I love these, and they work well for every fall occasion.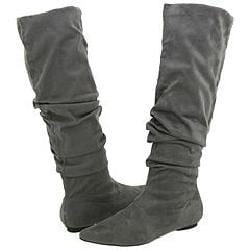 Grey Suede Slouch Boots
These boots are perfect for a colder fall, or transitioning from fall to winter. They are a bit dressier. They look great with dark skinny jeans and sweaters or scarves!
Ankle Booties
Ankle booties are great because they accent over sized sweaters well. They aren't bulky, and some come in adorable patterns ad have cute accessories (plaid lining, buckles).
Hope you all enjoyed(: What's your favorite type of Fall boot? Please leave requests and comments below!
XOXO Charlotte!